ORCHID & APPLE STEM CELL SERUM - Age Defense
Regular price

$69.00

Sale price

$59.00

Unit price

per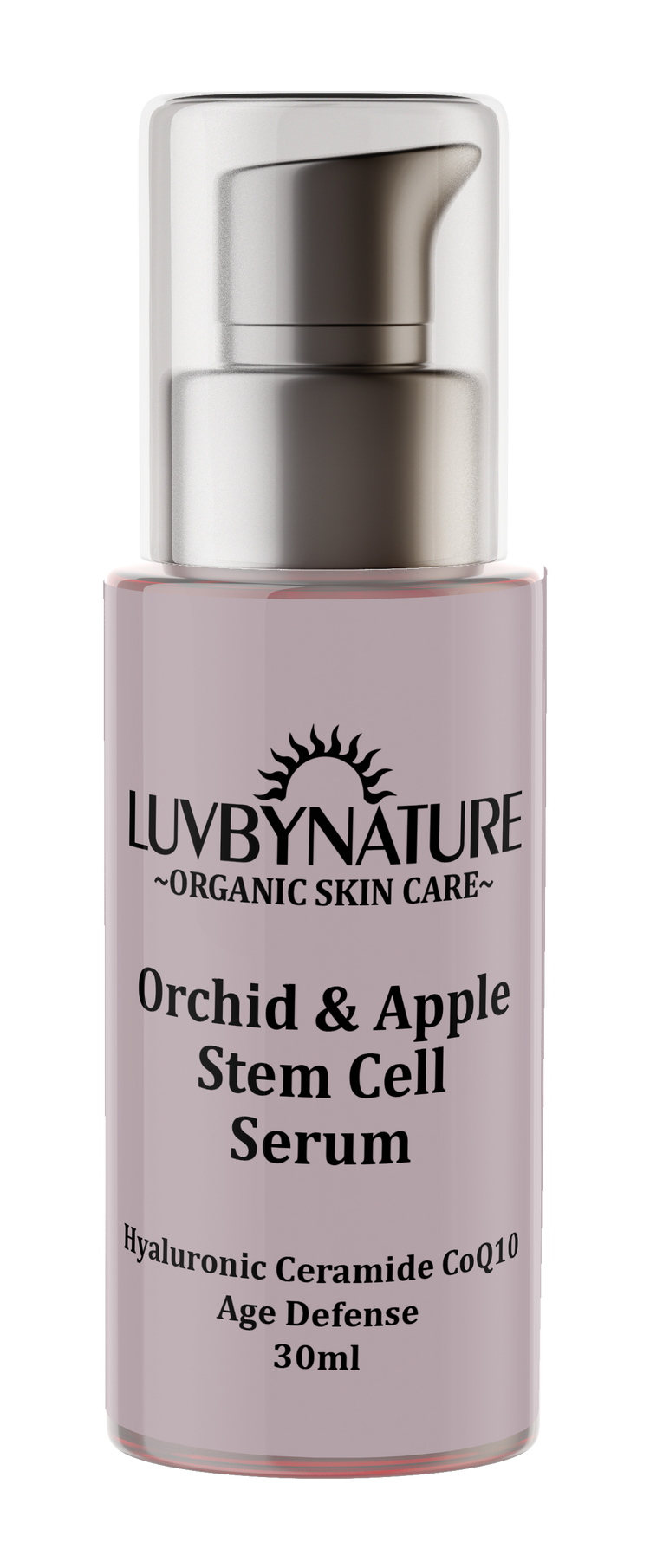 Please Allow 10-14 days to ship
All our Skin Care is handcrafted fresh in small batches.
ORCHID & APPLE STEM CELL SERUM Age Defense
This age defense serum features nourishing herbs, orchid stem cell cultures, apple stem cell cultures, enzymes  for DNA repair, and a repairing ceramide complex to reduce redness and for supple, and silky skin.
Ceramides are lipids (a type of fat molecule) that are found naturally in our skin responsible for holding the skin cells together, in addition ceramides are moisturizing agents that make the skin feel soft. Topical ceramides mimic the lipids found in the skin and they're easily absorbed.  

This age defense serum is concentrated, and  particularly suited to this task because it is made up of smaller molecules that can penetrate deeply into the skin and deliver a high concentration of active ingredients. It is a tool for targeting specific skincare concerns, such as deep nourishment, and help with softening of fine lines and wrinkles.

Apply to face and neck area after cleansing but before moisturizing with the intent of delivering powerful ingredients directly into the skin.

USE:
After cleansing, apply a small amount to the face and neck. Follow with moisturizer. 
Ingredients:
Sodium Hyaluronate, CoQ10, *Sea-Fennel Peptides, Marine Seaweed Peptides, *Sea-Lavender Peptides, *Sunflower Lecithin, Stem Cells of Orchid & Apple, Quercetin, *Moroccan Argan Oil, *Sea Buckthorn Berry, Saccharomyces Ferment Lysate Filtrate Micrococcus Lysate (DNA Repair Enzymes), Ceramide NP, Ceramide AP, Ceramide EOP Vitamin E, Extracts of: *Bulgarian Knotgrass, *Calendula Flowers, *Licorice Root, *Goji Berry, *Gooseberry, *Schisandra Fruit, *French Lavender Flower Oil, Lactobacillus.
*USDA Certified Organic Ingredient

VEGAN, GMO FREE, GLUTEN FREE, CRUELTY FREE
*These statements have not been evaluated by the Food & Drug Administration. This product is not intended to diagnose, treat, cure or prevent any disease.