Liposomal Vitamin C + Quercetin - LuvByNature
Regular price

$45.00

Sale price

$42.75

Unit price

per
LuvByNature Liposomal Vitamin C + Quercetin, 6 fl oz (180 ml)
Serving Size: 6 Milliliters (just over a teaspoon)
1,000 mg of Vitamin C per Serving
100 mg of Quercetin per Serving
Servings per Bottle: 30

• The Finest (and Only) Liposomal C + Quercetin on the Market
• Tested Non-Soy
• Gluten Free
• Tested Non-GMO
• Non-China Vitamin C
• Easy-to-Absorb



How does LuvByNature Liposomal Vitamin C + Quercetin support optimal health?



Vitamin C is needed to form the protein collagen - which the body uses to make (and repair) skin, tendons, ligaments and blood vessels*

Because vitamin C is an antioxidant, it can reduce the damage that free radicals, chemicals and pollutants cause to the cells of our body*

Promotes the maintenance of healthy DNA*

Quercetin, a powerful flavonoid, supports cardiovascular health.*

Quercetin supports a healthy immune system.*




Why choose LuvByNature Vitamin C + Quercetin?



• Unique delivery system makes it easy to absorb two of the most important antioxidants on the planet.*
• Delivers 1,000 mg of vitamin C and 100 mg of quercetin per teaspoon.
• Contains 30 servings per bottle.
• Most effective way to absorb vitamin C and quercetin – at the same time.




Directions:



6 milliliters daily (just over one teaspoon) or as directed by your physician. Mix into water or juice for palatability.

Gently shake before using and refrigerate after opening. Use within 45 days of opening.




Other ingredients:



Purified water, natural plant flavors (no MSG, nothing synthetic) xanthan gum, gum Arabic, potassium sorbate.



*These statements have not been evaluated by the Food & Drug Administration. This product is not intended to diagnose, treat, cure, or prevent any disease.



Customer Reviews
liposomal vit.c
I've used this for about 3 yrs since covid hit.Before that I did have covid(no injection!). I believe in Liposomal Vit.C+Quercetin—I like the combination—makes me feel secure!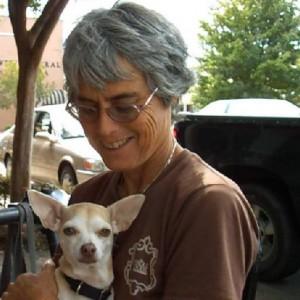 AC
04/13/2022
Andrea C.

United States
Liposomal c
Good. Tastes good.
12/11/2021
Edwin M.

United States
Love the stuff.
I use it each and every day. Have been using it for years now. Only began purchasing from you recently.